Im using wordpress website and implement chatbot in widget mode. I set 10 seconds delay for the chatbot in behavior settings. But doesn't working. The widget loads instantly as soon as enter my website. Please fix the issue.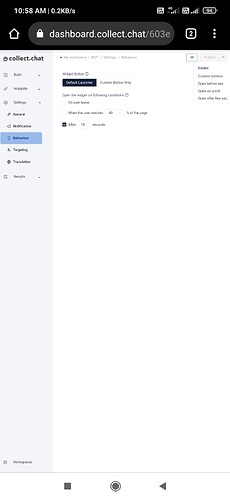 My website: revenuecyclemanagement.us
Bot ID : 603e1e108f3c9c446c180128
Note: im not using open the chatbot instantly on page load script. I tried after clear my browser cookies and different browsers, nothing works.
Thanks.